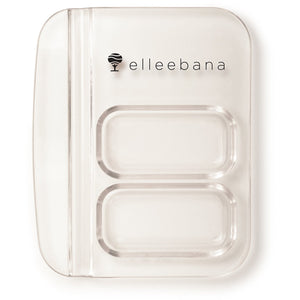 A clear acrylic dish that is easy to use, conveniently designed, professional Elleebana 2 in 1 Mixing Dish with brush rest.

Needing to mix a brown for the brows? Mix another color for the lashes? No problem!
Our 2 in 1 tint mixing dish allows convenient mixing for lashes or brows in the same dish, with brush rest.