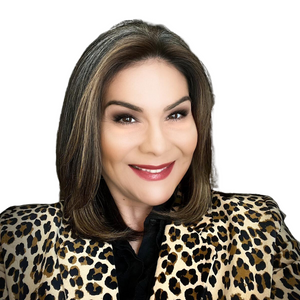 LABA Volume Lash Extension Course-Private

Private Instructor-Led Training
Post-Course Assignments
Master Trainer: Stacy Moore
After lash artists have mastered classic eyelash extensions, they typically take the next step in their educational journey: developing skills in applying Volume eyelash extensions. This involves creating and using "fans" of different dimensions resulting in beautiful, fluffy, and lightweight sets of eyelashes. The student also learns how to create hybrid sets of lashes that include both Classic and Volume applications on the same client.
The student will participate in approximately 3 hours of theory and practical exercises led by a LABA Master Trainer, followed by a 3-hour demonstration of a Volume lash application on a live model by the student. This course includes a 1:1 thirty-minute coaching session with the instructor within the first 30 days following the class. When the LABA Master Trainer and student have aligned on satisfactory skill development, the student will receive their certificate of completion. Students may choose between learning with their peers or a private training experience. 
Students will learn the difference between pre-made, pro-made, and creating their own fans. They will learn how to create a lash fan, experiment with different methods, and pick up and attach the fan to the natural lash. Lash styling and "corrective" lash application will be discussed. All students will work on a model to create a volume set of lashes incorporating new skills learned.
Prerequisites:  Successful completion of a Classic Eyelash Extension Course is required before participating in the volume course. Must be 18 years of age or over. Must have a valid cosmetology or esthetics license for lash extension services. Check your local governing agencies and licensing requirements. Check with your insurance carrier regarding specific services you plan to provide and confirm coverage. Your model must be 18 years of age or over.
What to Expect: This private class will be scheduled between the trainer and the student.  The student will receive their kit and materials at the class. The student will also get a unique discount code from the trainer, enabling them to get a discount on purchases for a limited time. The code is active for 14 days after the class.
*The student is responsible for coordinating their model and ensuring the model meets the criteria provided by the trainer.

When the LABA Master Trainer and student have aligned on satisfactory skill development, the student will receive their certificate of completion. 
Student Preparation: Limit your caffeine intake the day of the class (and anytime you are doing an eyelash extension service). Steady hands are important! Excellent vision is essential when doing lash extensions. Be sure to bring vision enhancers, i.e., glasses, loupes, etc.
You must arrange for a demo model. They must be available for approximately 3.0 hours for your practical training. 
How to Register:
1. Purchase your course one of two ways:
-Directly from The Lash & Brow Academy here on this site, and select the class date and location you wish to attend.
-Directly from the LABA Master Trainer by visiting their website or reaching out via their email or designated contact information.
2. Once you have paid for your course, you will receive a link to the registration form. Complete the form and click "submit."  
3. When you have paid for your course and completed your registration form, your trainer will contact you via email and provide further information.
4. Arrive 30 minutes early for your class. If your class begins at 9:30 AM, it is essential to arrive by 9:00 AM. Class begins promptly. If you are more than 30 minutes late for the start of the class, you will need to reschedule your training.
5. If you are sick or an emergency prevents you from attending class, contact your trainer immediately. If room is available, you can reschedule within 90 days of the original class date. Please remember that classes occur in different parts of the United States and may not be geographically close to you. Class fees are not refundable. All travel expenses are the responsibility of the student.
Steps to Success:
Schedule your post-course coaching session with your trainer before you leave your class.
Get your trainer's discount code for additional supplies purchases.
Practice, practice, practice.
Student Volume Practice Kit (distributed at the class):
Everything you need to begin your learning journey for the LABA Volume Eyelash Extension Course is in this kit, including adhesives, lashes, essential tools, and supplies. You will also receive a practice mannequin and lashes.
The kit (over $350.00 value) is provided to students who participate in the LABA Volume Course (group or private) and is included in the course cost. From time to time, changes are made to the kit to align with instructional needs or updates.
Volume Kit Includes*:

Eyelash Extensions & Liquid Assets
LABA All Access+ and bottle wipes
LABA Volume Lash Extensions

Three .05 CC Mixed Trays

Three .07 CC Mixed Trays

Three .07 CC Easy Fans
LABA Adhesive Booster
LABA Tone & Prime
LABA Seal & Bond

Tools & Accessories

LABA Straight Isolation Tweezers
LABA Curved Fiber-Tip Tweezers (Baby Boot)
Crystal Glue Stone
Glass Adhesive Palette
Latex Practice Mannequin Head

Disposable Supplies
Practice Lashes (for Mannequin Head)
Makeup sponges (for practice exercises)
Adhesive Rings
Blooming Cups
BioGel Eye Pads 
Disposable Mascara Wands
Micropore Medical Tape 1 inch & 1/2 inch
Double-sided Tape
Parafilm (2 sheets)
Adhesive Stickers (1 sheet)

*subject to change, substitution, deletion, or addition based on course needs
ABOUT YOUR TRAINER
STACY MOORE
 Director of Brows, Lifts & Lamination
LABA Master Trainer
LABA BOARD OF ADVISORS
The brow, lift, & lamination efforts at the academy are led by the talented Stacy Moore. She is a licensed cosmetologist, salon owner, and successful lash & brow artist. Her businesses are in Auburn, California. Stacy is a LABA Master Trainer, Master Lash Artist, and most recently became a LABA Board of Advisors member.